December 2017 - Picture of the Month
The Horsehead and Flame nebula in Orion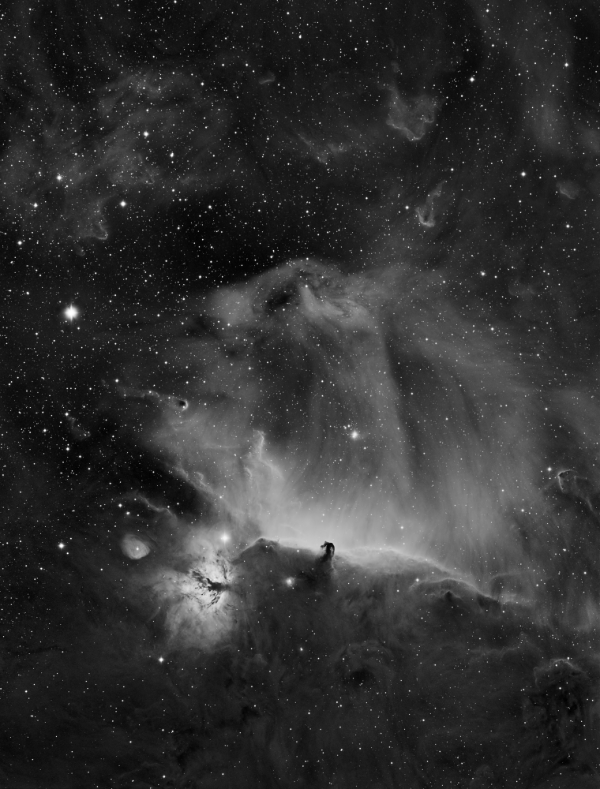 Sara's back for second consecutive December with another famous winter nebula.
I couldn't resist all that nebulous detail of this fabulous image. I'm sure you know we're in Orion. The iconic Horsehead nebula's in there, but there's so much else going on.
I think that these objects are made of monochrome from both an aesthetic perspective and in terms of the definition of detail. Just my opinion of course, but I write this column so...
James Whinfrey - Website Administrator.